Site fence screen made of polyethylene, size: 1.80 x 3.45 m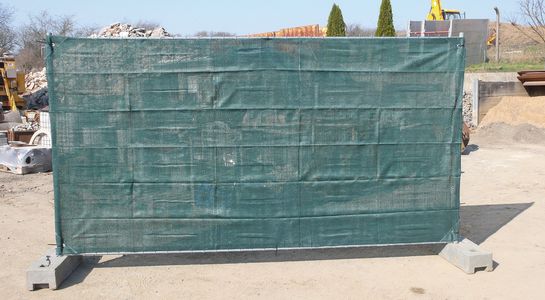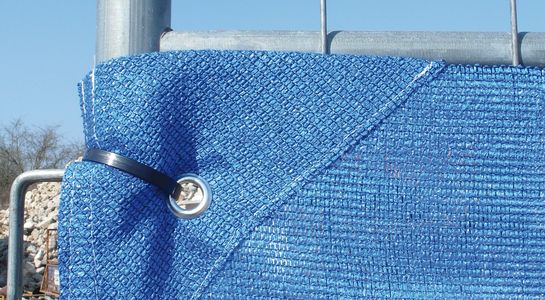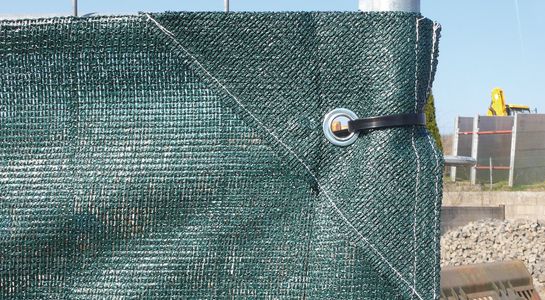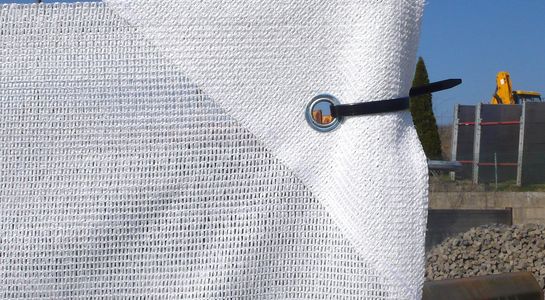 Material
polyethylene fabric
Edge Execution
reinforced corners
Eyelets
aluminium eyelets on the four corners, inside diameter Ø 12 mm
Ships in approx.
1-2 days
Construction fence screen made of polyethylene approx. 150 g/m², with reinforcing tape
The fascia consists of an air and water permeable polyethylene ribbon raschel knitted fabric with a shading value of 50% and a weight per unit area of approx. 150 g/m². An approx. 40 mm wide reinforcing tape is attached to the edge of the screen to ensure greater strength.
In addition, eyelets with an inner diameter of Ø 12 mm are inserted at the corners, which serve as attachment points. Fastening to the construction fence is easily done by means of cable ties, which can also be inserted through the material itself.
One panel is suitable for one construction fence panel. Our HUCK fascia boards are UV-resistant and have a high resistance to weathering.
To ensure the best possible quality for you, our tarpaulins are assembled in our own production halls in Germany and checked again by our qualified employees before delivery.
Properties
Available colours
Dark Green (015)
White (02)
Blue (04)
Material
polyethylene fabric
Edge Execution
reinforced corners
Eyelets
aluminium eyelets on the four corners, inside diameter Ø 12 mm
Continuous operating temperature
-30 to +60 °C
Bending strength & abrasion resistance
good
Tensile strength after two years of climatic influences
90%
Customs tariff number
5608 19 30
Ships in approx.
1-2 days