Conveyor belt safety nets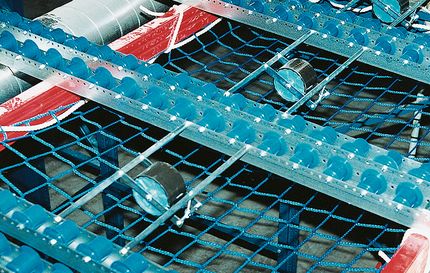 Conveyor belt safety nets are fitted along the sides and below the conveyor belt, in order to catch any material falling from or out of the belt.
In comparison to rigid fences the nets can also provide a soft landing for materials. The net material protects the falling objects. It also prevents the falling materials from harming anybody.