Badminton Net Set for Leisure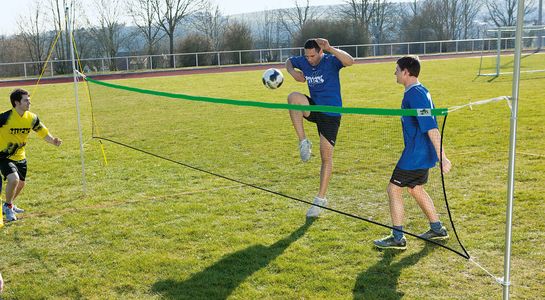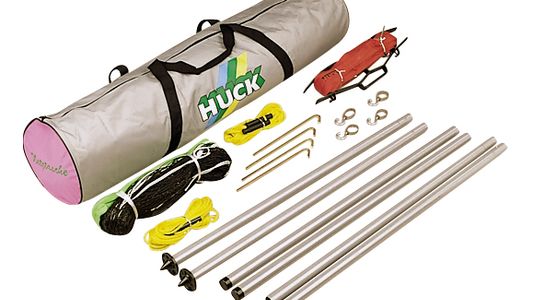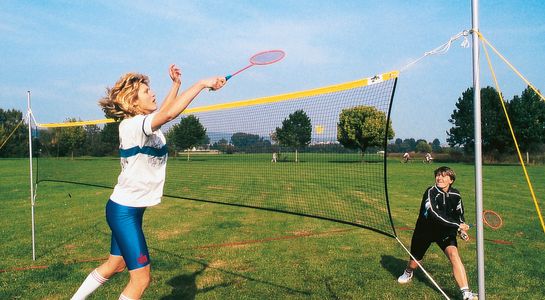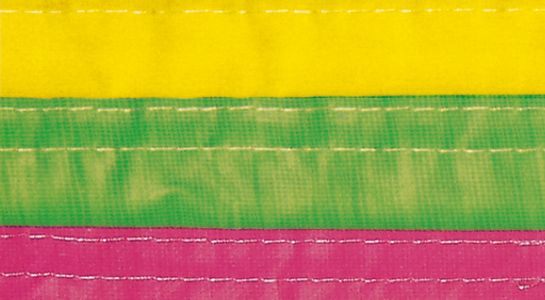 Colour of headband
neon yelloe
Unit Price per set
€ 191.60
Ships in approx.
1-2 days
Net Set for Leisure, including:
- 1 Leisure Net in 1 mm dia. Nylon cord with nylon tension cord, mesh size of 18 mm,
6 m long x 76 cm height. Colour: Black.
- 1 Play area marker band, 5.18 x 13.40 m in woven red Polyester, 25 mm wide, with 4 eyelets at corners and supplied on plastic reel, complete with
4 ground anchor pins.
- 1 Set Support posts in 29 mm dia. powder coated steel tube, in 3 sections with adjustable anchor cords and 4 ground anchor pins.
Maximum height of posts: 2.45 m.
The set is supplied in a HUCK carry bag.
Properties
Available colours
Neon Pink (F1)
Neon Green (F2)
Neon Yellow (F3)
Bending strength & abrasion resistance
good
Colour of headband
neon yelloe
Customs tariff number
9506 99 90
Ships in approx.
1-2 days